This is the fourth year Danny and Stephanie have had the harvest party! Its alot of fun for everyone-carving pumpkins, bobbing for apples, caramel apples,costumes and games. Everyone brings pot of soup and bread. Its cool to see(and taste!) what soups people come up with to bring! This year I brought a Sweet Potato soup- got this recipe from Michelle- it was quite a hit! Anyway here are some more pictures...
Max peeking through the fence:)
Kamdyn, Jacob, and Hudson propped in the pumpkins!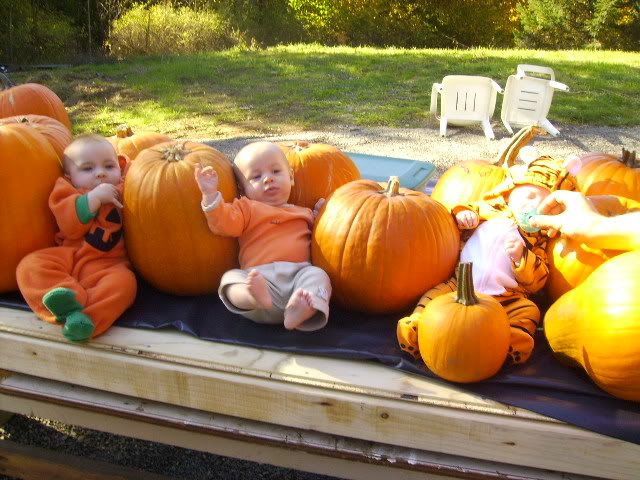 All the little girls giving eachother makeovers! Leftover makeup from the scarecrow game we played. Ill have to add those pics later!
All of us at the table:) Trying all the different soups!